The Scenario
For the past few months, I've convinced myself to try something new. And trust me - this was way out of my comfort zone.
Around the time that smart watches started becoming a thing, I adamantly told myself I didn't need another technological distraction. I've seen so many products out in the market with way too many app-driven gimmicks that wouldn't necessarily add to my quality of life. To me a watch should just be a watch - tell time to keep me on time.
This doubt of mine continued to linger until I got my hands on the Titan JUXT smartwatch, Engineered by HP. So far, it's changed my life and my schedule dramatically in the best way possible. It was truly a lifesaver especially when I was caught in the hectic storm of NYFWM - it was manic trying to make it to one appointment to the next while being on top of all your emails and text messages. But I managed to do so effortlessly with what I am calling "my second-hand man."
Not only is the watch integrated with smart technology engineered by HP - from subtle, vibrating alerts to remind you of your next calendar appointment, an incoming call to indicating that you've completed your step goal of the day - the Titan JUXT's classic and well-constructed design is an homage to traditional craftsmanship that bridges the gap between form and function. It blends in as an everyday watch, so you won't have to worry about compromising your personal style just to complement the watch.
The Watch - Form and Function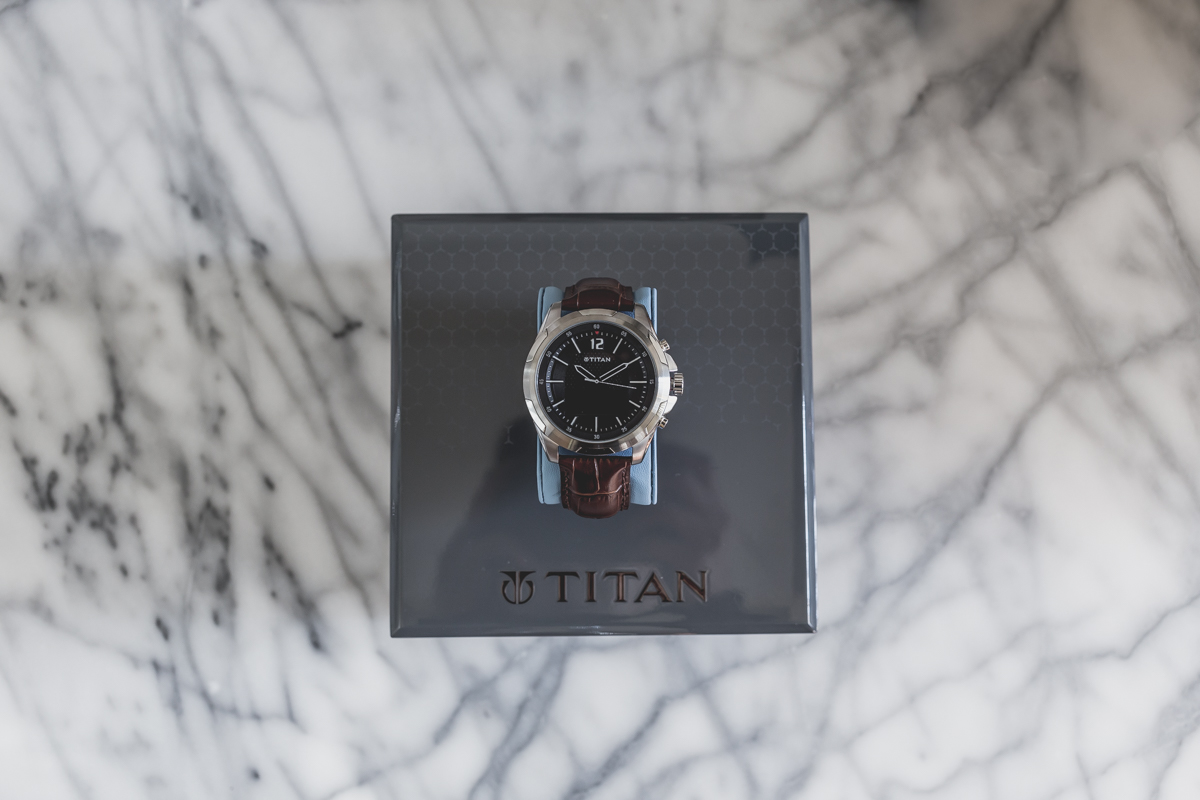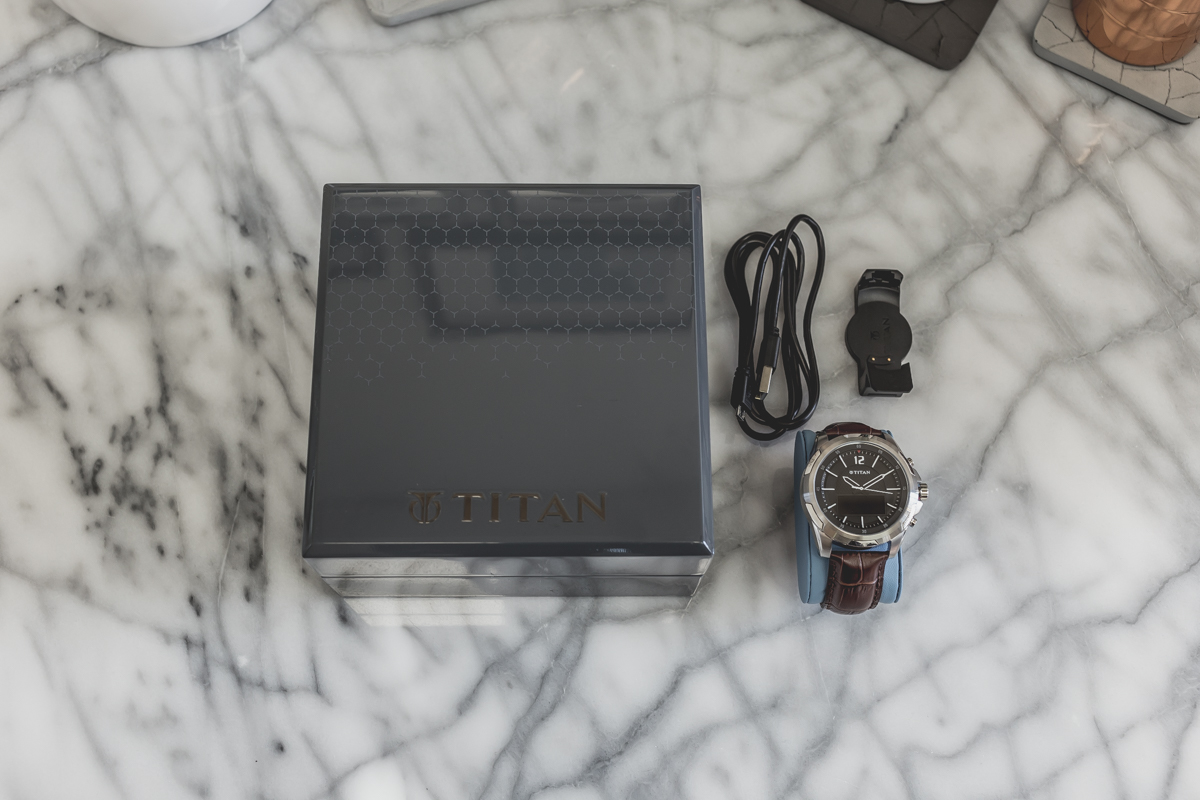 The Titan JUXT watch comes beautifully packaged with all its essential components - the watch itself and the charger. It's incredibly easy to set up - all you have to do is charge the watch fully, download the Titan JUXT app and it'll automatically sync to your phone via bluetooth. It easily allows you to stay on top of your schedule, on time and on the move in all types of situations:
Perhaps, what I most love about the watch is the fact that I'm able to go through my day without having to fuss through a myriad of apps. The Titan JUXT works around my life and the way I choose to live - not the other way around. It doesn't force you to be at the mercy of its technology, but rather lends a helping hand when you want it to pull through the most. What does this all mean? It's the ideal watch for a professional demographic that wants a sophisticated, designer watch sans the digital baggage in the form of multiple product apps and bewildering functions. This also means a long-lasting battery life per charge - I've already gone two days without charging it.
The Verdict
As someone who was anti-smart watch out of the gate, I've been greatly satisfied by the performance of the Titan JUXT watch and has restored my faith in technological advances that vastly improve one's quality of life. Its gorgeous design is a reminder that classic craftsmanship is well and alive - the watch is equipped with a genuine natural leather strap along with a honeycombed patterned dial case that's water-resistant up to 5 ATM. With a price point that ranges from $250 - $285, it's hard to resist this outstanding watch.
This Titan JUXT smart watch experience was completed in collaboration with Titan and HP. Words and opinion are entirely my own. Should you have any further questions, please send me an email.