From Aarhus to Copenhagen: A Tale of Two Cities
When the first glimpse of Denmark appeared on the horizon of my business-class window seat, I knew I was in for the time (and surprise) of my life. What I saw before my eyes were the most lush and verdant meadows and fields. Endlessly green, like the Emerald City materialized from the Wizard of Oz. To some extent, this is very true. Denmark, like many other developed and industrialized European countries, exist in an alternate reality. A reality where its citizens and netizens are heavily funded, protected and supported by the government. A reality where the government will actually pay you to go to school and get further education. A reality where healthcare and pension are available for all. A reality where gunshots and rape incidents aren't the norm. I have to admit, in that moment, I felt a tinge of jealously — perhaps I was green with envy. Back in the Stateside, we are all too familiar with how our realities greatly differ from the Danes.
Going through and editing these images that are about to follow made me relive that experience but from a more nostalgic and melancholic perspective (and it's not because Denmark has overcast, cloudy summer days). During my time in Denmark, I fell in love with its people, community and culture (well, certain parts of Scandinavian culture). And I am here to recount my experiences through — fittingly so — a tale of two cities:
Aarhus was certainly the most memorable highlight of the trip. It is lush AF, for one. Everything and everyone seemed so bountiful and buoyant, brimming with energy that is both infectious as well as hospitable. If you think Los Angeles is laid-back, think again. Aarhus certainly takes the cake when it comes to relaxation. Another alternate reality fact: Work life balance does exist here, and it is guarded fiercely. Because of its locality, Aarhus is surrounded by forests and the sea providing you with some of the most breathtaking scenery known to humankind. Some of the houses even border the forest, as if its original intention for existence was to become a large park you can get lost in. The city is also home to AROS Museum of Art (known for its Rainbow Panorama by Olafur Eliasson), Riis Skov (a forest landmark in itself) and exquisite restaurants (Sjette Frederiks Kro and Frederikshøj).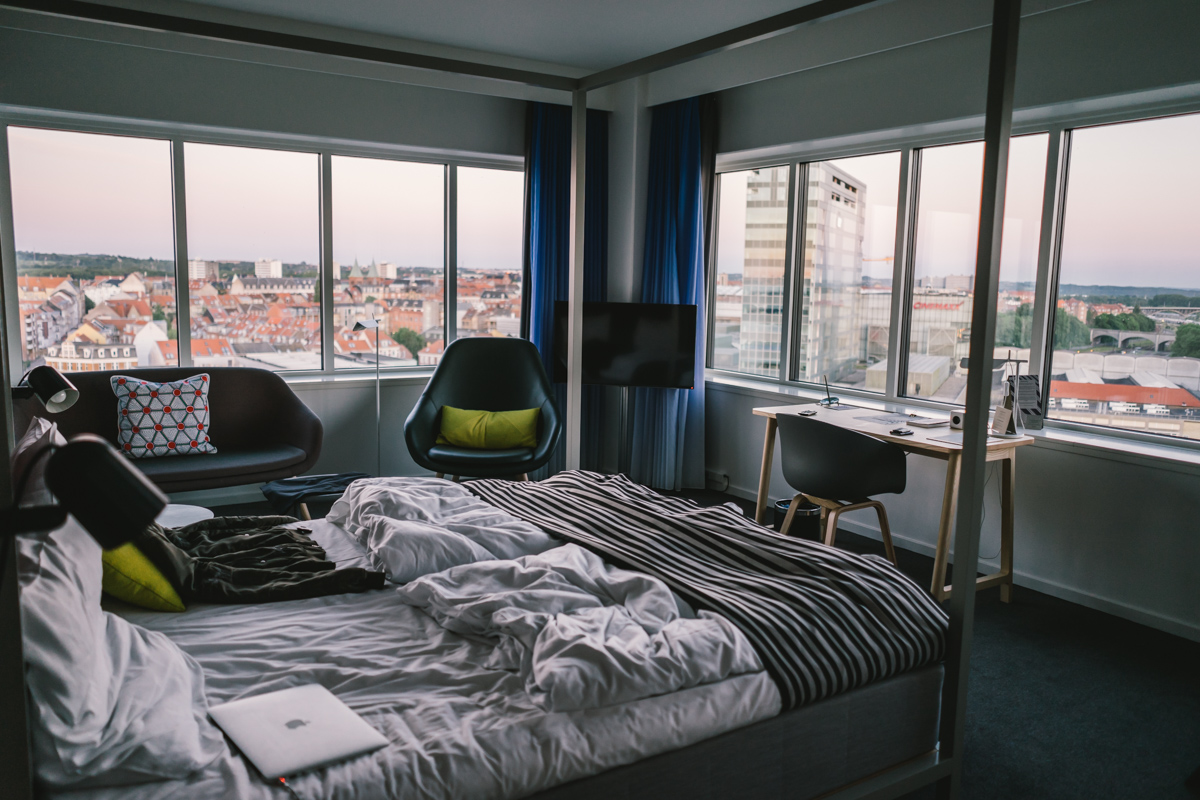 Understated, minimalist luxury. Feels like home. Room service is 24/7, which is quite a novelty in Denmark as we come to find out. Great central location that is within vicinity to Aarhus' hip Latin District, exceptional restaurants and fantastic shopping within the city center.
Værkmestergade 2, 8000 Aarhus, Denmark
+45 86 72 80 00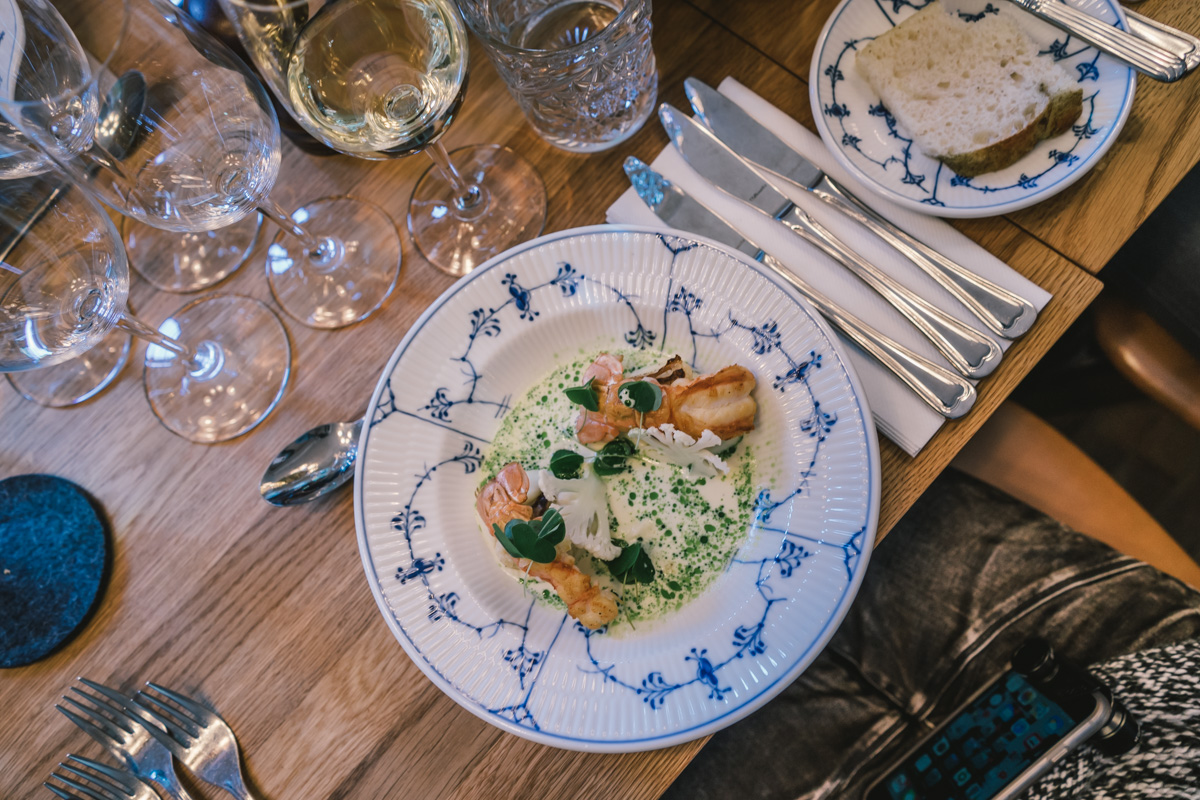 While there are plenty of Michelin options available in the area, our favorite meal in Aarhus was at Sjette Federiks Kro. Nordic cuisine is exceptionally hyper-localized and seasonal, as evident by the food at this particular restaurant. It is welcoming and nourishing for both palette and soul.
Salonvejen 1, 8240 Risskov, Denmark
+45 86 16 14 00
When I said Aarhus is verdant AF, I meant every word. Riis Skov is a genuine forest trail. You may get lost in it because it's just so beautiful and enchanting all the same.
INTERESTING FACTS ABOUT AARHUS
Aarhus is the most happy city in the world

It is the second largest city in Denmark

Aarhus was first settled by Vikings in the 7th century

Today Aarhus is placed right by the sea surrounded by forest
An incredibly well-curated museum that easily rivals all institutional juggernauts, world-wide. The ARoS Museum of Art in Aarhus regularly attracts patrons and art lovers from all parts of the world, all walks of life. Be sure to make your way up to the Rainbow Panorama level to see Aarhus from a whole new perspective. It was such a sight to behold, from all angles.
Aros Allé 2, 8000 Aarhus, Denmark
+45 87 30 66 00
Immediately upon our arrival in Copenhagen by train, we experienced quite a dramatic shift. There was more rapid movement, more sensory overload. We were definitely no longer in Aarhus, which is a stark contrast to the brisk lifestyle within Copenhagen. While the city is very much alive into the wee hours of the evening, it took us a while to get acclimated to food service hours and the like. Most bars and restaurants have a hard stop (as early as 9pm) for food — consider yourself warned, fellow foodies who enjoy dining at night. There is always the option of grabbing a Pølse, but the stands aren't as common as we were led to believe. Aside from some minor disappointments and a few setbacks, Copenhagen is a mesmerizing city with plenty of Danish delights (pun intended), from the historical to the memorable. Open your mind and your eyes.
Gorgeous, well-appointed rooms and fish-bowl views, Hotel SP34 is a hidden gem located within the Latin Quarters of Copenhagen. Bars and everything else are conveniently nearby, but the breakfast buffet is the real star here. 100% certified organic and deliciously-prepared -- it is included in your hotel fee.
Sankt Peders Stræde 34, 1453 København
+45 33 13 30 00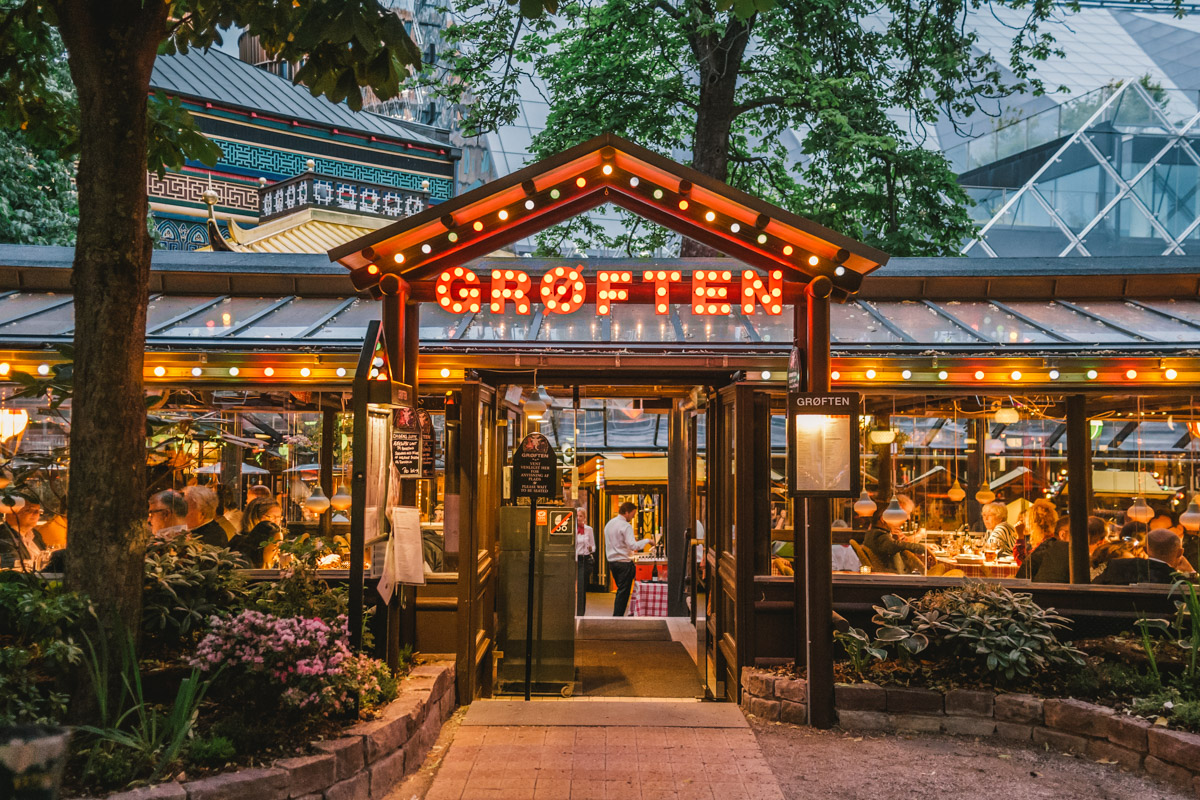 Anything goes, they say, at the Tivoli Gardens. It's a beautiful collision of many multi-cultural nuances that melds into one. A Japanese-inspired pagoda houses the sushi restaurant. There are amusement park rides that run until the park closes. Right by the entrance, it's another world entirely. It's a treasure trove inside, so take your time as you wander about.

Vesterbrogade 3, 1630 København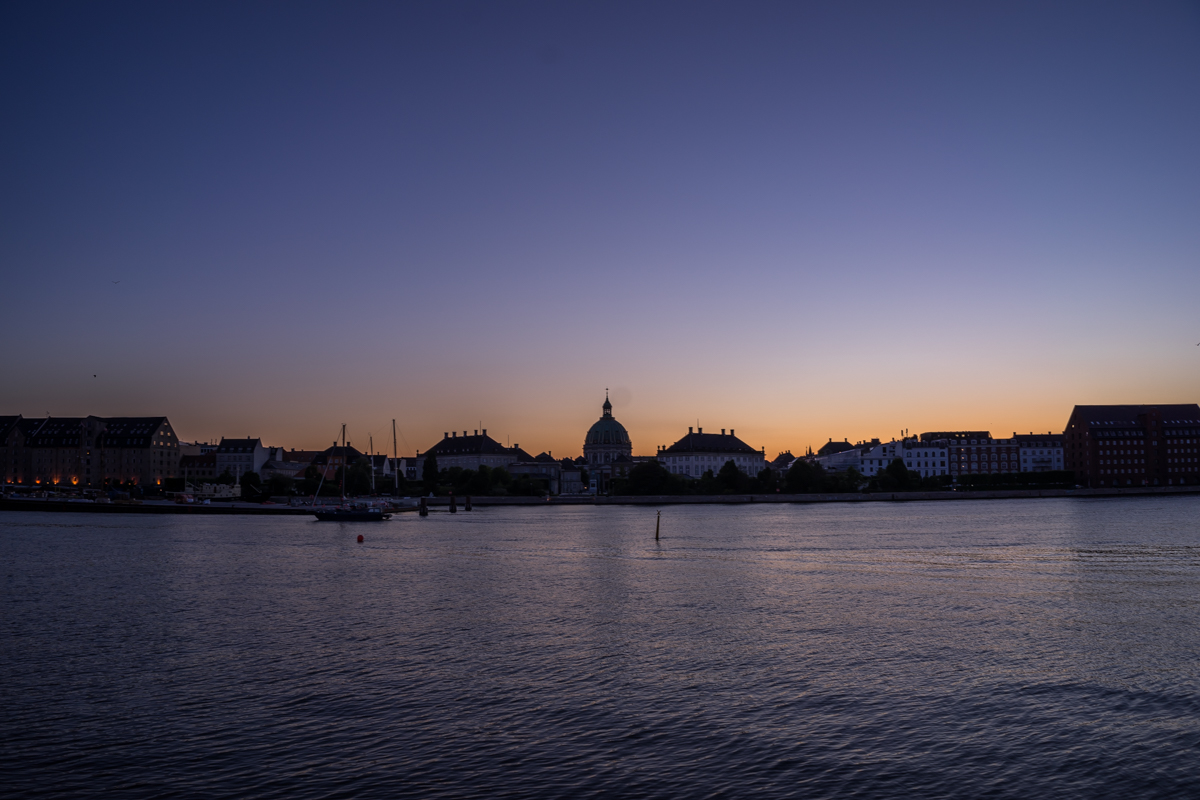 The Royal Danish Opera House is the material consummation of a gift from A.P. Møller and Chastine McKinney Møller Foundation to the Danish people. And it is quite an architectural behemoth that lays directly across the water from the Queen's Castle. We managed to catch an opera during our time in the city, but it's worth the trek just to take in the sights inside and out of this historical landmark.

Kongens Nytorv 9, 1017 København
Per Henrik Lings Allé 4, 2100 København Ø
+45 69 96 00 20
Refshalevej 153, 1432 København
+45 43 58 43 30
Two entirely different tasting menu experiences await you at AMASS and Geranium. Top-tier restaurants with a cozy and airy ambience. Highly recommended, but save up to savor.
INTERESTING FACTS ABOUT COPENHAGEN
Copenhagen is the happiest city in the world. Aarhus holds the same title.

It is a top city for cyclists

The birthplace of the fairy tale that inspired 'The Little Mermaid'

Tivoli Gardens, one of the world's oldest amusement parks, inspired Walt Disney's Disneyland

Silence is the norm on public transit

Crime is almost non-existent in Copenhagen, which explains the lack of police

Cleanest city you will ever see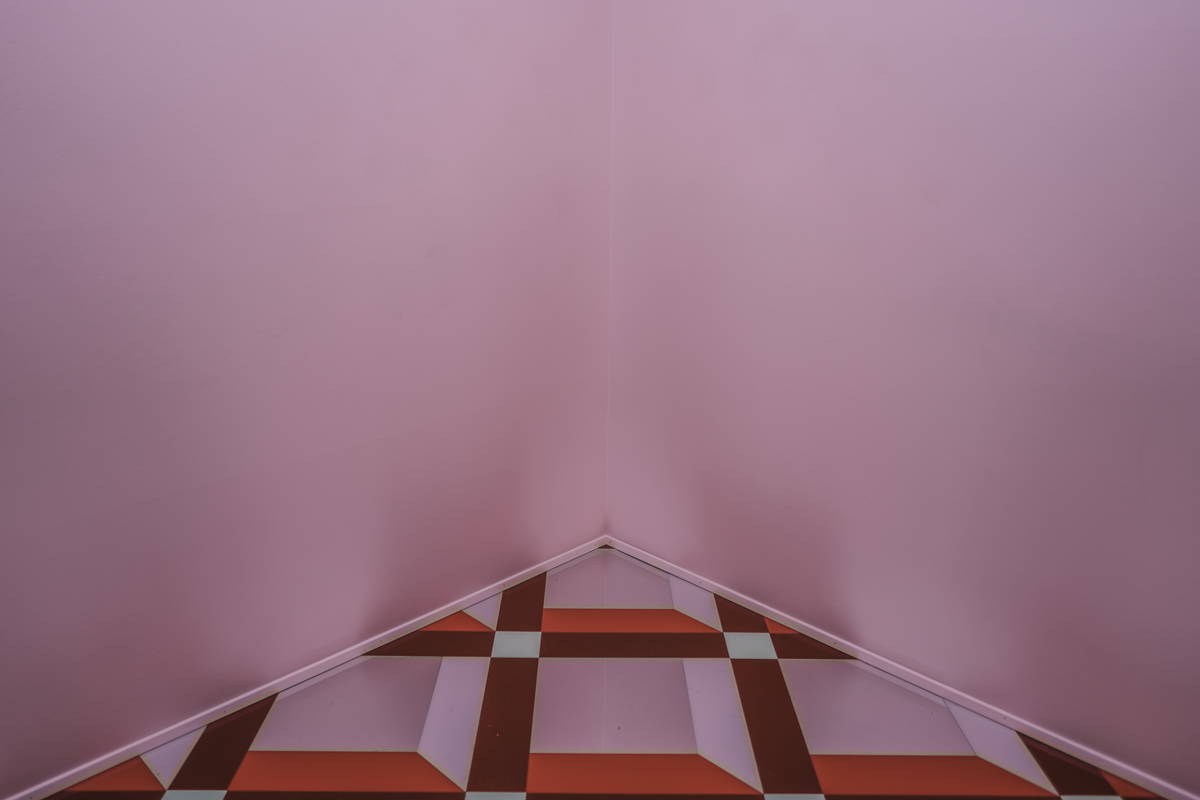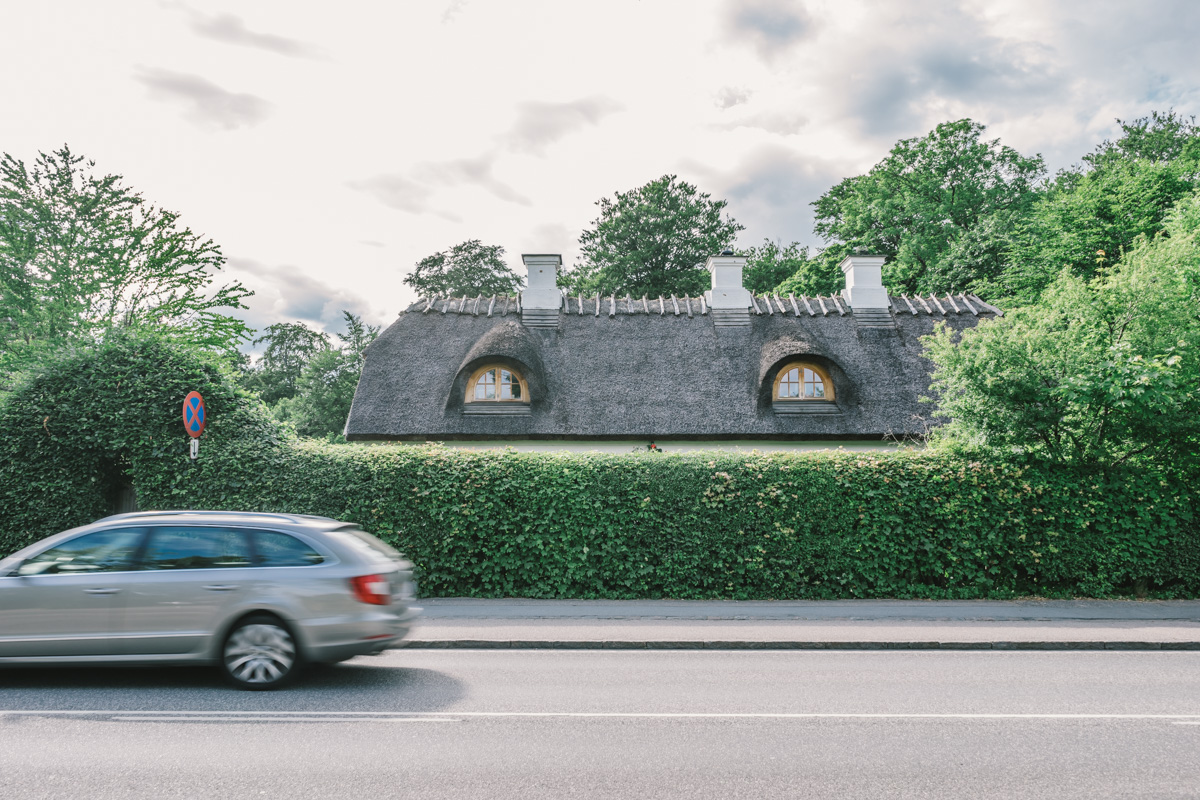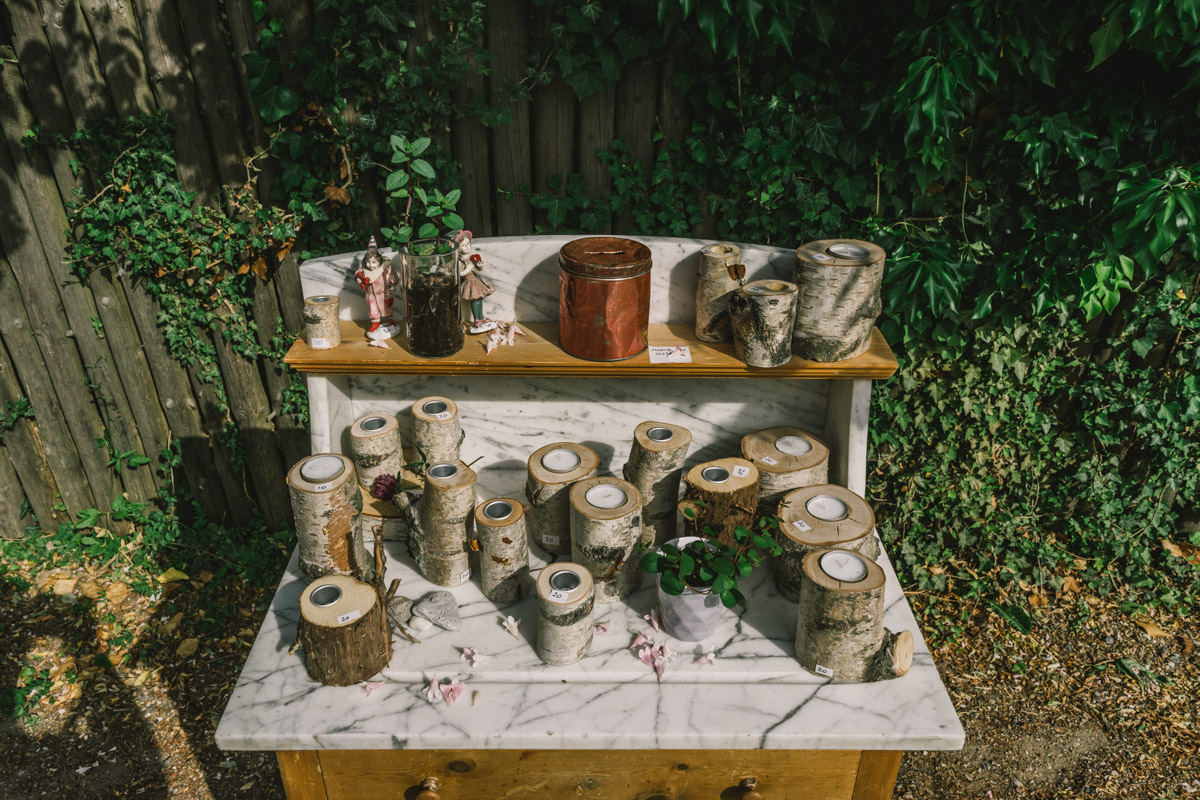 Yes, the most remarkable museum in Copenhagen is approximately a 30-45 minutes train ride away from the city. Do not let that dissuade you. This contemporary art museum houses some of the most important work of the century -- from classic works (Picasso before Picasso) to post-modernists, Poul Gernes and even Yayoi Kusama.

Gl Strandvej 13, 3050 Humlebæk
+45 49 19 07 19
With views overlooking Copenhagen and bordered by what rivals the Siene River, the Christianborg Castle is a popular attraction for locals and tourists alike. It's never teeming with people, if that's what you are concerned about, as they regulate and monitor the lines quite heavily to avoid overcrowding. As you ascend to the top, relish in the fact that you're surrounded by artifacts dating back to the late 1700s. It's quite a trip.
In this intimate guide, I've just touched the iceberg of what Denmark has to offer, as it is geographically a rather sizable country with plenty of dynamic cities and locales in between. For more information, please visit the VisitDenmark site to learn more.